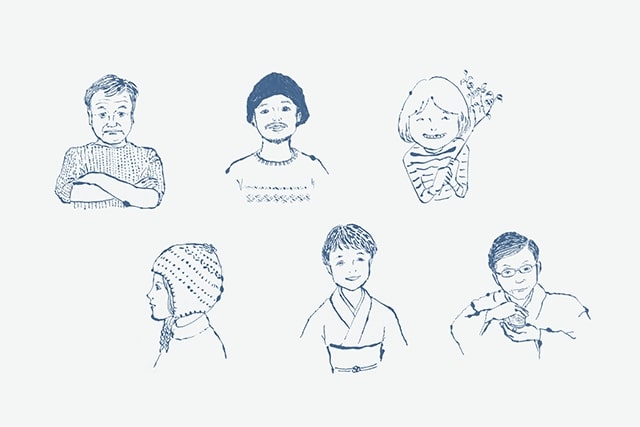 稲坂良弘 Yoshihiro Inasaka
Former CEO of Ginza Koju, fragrance storyteller, playwright
 Ginza a has a sophisticated scent.
The fragrance of culture nurtured in history and a modern fragrance representing its cutting-edge features.
It is not a physical fragrance captured by the sense of smell but a fragrance felt by the skin and listened to by the mind, as in "Monko" (appreciate the scent of incense for spiritual elevation).
In Genji Monogatari, written in the Heian period, fragrances were a form of information, and stories would be told of them.

 Today, one thousand years later, fragrances can be an enriching essence of life and can silently refresh a room, bringing in repose and magic, and thus zest.
Using this invisible power, Japan has created inventions that has astonished the world across eras.
The aesthetic and spritual art of "kodo" is a Japanese creation that the world greatly admires.
Koju-an, an incense room in Ginza has attracted visitors to its traditional incense appreciation ceremony from around the world, including China, France, UK, and Switzerland.
It is known as a place where one can find authenticity.
Japanese culture, including such experiences, have commercial value in Ginza.

When I was being brought up in Nihonbashi, I felt that the world beyond Kyobashi, in Ginza, was another world.
Eventually Ginza became my dream destination, and when I was still young and unafraid, I launched a theatrical production company with my friends in Ginza 4-chome. It was not until later that our location was very close to Daiko, which was still a young company celebrating its twentieth year in business.
Daiko is not a retail business.
However, it is a brand born in Ginza that has remained in the center of Ginza, communicating the times.
I have long been an observer of Ginza and I can say that Ginza has continued to be the stage for creating value.
Daiko stands on this stage.
This year, Japan is celebrating the 150th anniversary of the Meiji Restoration.
Amid cultural enlightenment, Ginza was home to the horse-driven tram running straight from Shinbashi to Nihonbashi.
The main street was lined with Western-style brick buildings, while the street one block away was home to tradesmen's houses, small retail stores, and craftsmen's shops.
In Ginza, where the old and new meet, we can still witness footprints of the Showa period in the cracks of state-of-the-art Ginza.
Ginza's depth is also the source of creativity.

 The fragrances of Ginza go on evolving like a kaleidoscope.
Standing in the center of new fragrance trends, Daiko proposes a grand modern lifestyle filled with fragrances.
Ginza guides us through the waters to a rich and comfortable life.
Daiko's "ko (incense/fragrance)" brings "ko (happiness)." Having inherited the DNA of Ginza that seeks to respond to the demands of the times in the most magnificent way, Daiko has emerged beautifully and is ready to spread its wings to fly to its first destination - the first centennial milestone.
Written by Yoshihiro Inasaka, former CEO of Koju, Co. , Ltd.
Became a playwright after graduating from Waseda University. After leaving Bungakuza, has also been successful as a screenwriter and TV commercial director.
Once in his forties, shifted his career to becoming a incense culture specialist.
Called the "Incense Evangelist" in the media, he has many fans in the audience of his lectures on incenses.
Essay 06 A "Great Scent" rises in Ginza: Yoshihiro Inasaka