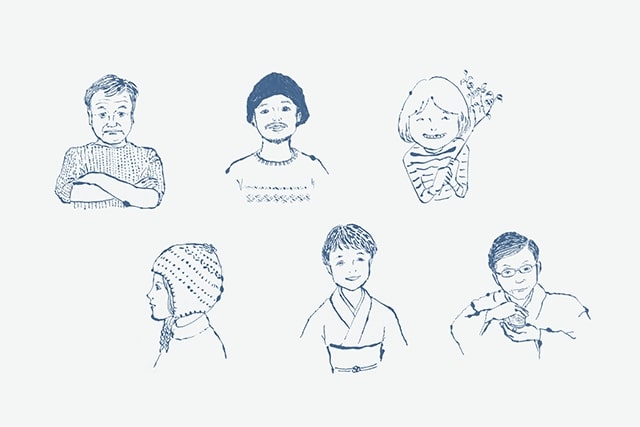 松島大介 Daisuke Matsushima
CEO, PADDLERS COFFEE
 I spent my a period of my life from the age of 15 through 21 in Portland, Oregon.
Back then, skating was everything to me.
There was a coffee shop near my house where I would meet my friends, wait for the rain to stop, or to take a break over a cup of coffee.
I had never really thought about the savor of their coffee, and it was not until I returned to Japan that they were a very mindful shop.
The coffee shop was a place where people of all ethnicities and generations, from small children to the elderly, would come and go throughout the day.
"Hey, how have you been?"
"How's it going?"
 Everyone would say hello to everyone else there and conversations would start naturally here and there.
That was the atmosphere of the shop.
Well, the people of Portland are very open to begin with, and a good feeling drifted throughout the city.
Everyone takes matters in their own stride.
Returning to Japan and experiencing the Great East Japan Earthquake, I developed a longing to create a space where people from different environments and backgrounds could gather freely.
The first thing that came to my mind was that coffee shop in Portland.
Much goes on in Tokyo at a very high pace.
It would be nice to have a moment or place during a busy day to unwind – a place that you can drop by to meet various people.
Coffee is the perfect match for that kind of place.
So, I decided to open a coffee shop.

 The aroma of coffee is soothing.
Some people say that they love the smell of coffee, although they cannot drink it.
I think the aroma of coffee has that kind of power.
One of the five senses, the sense of smell is very emotive. One knows immediately whether they like it or not, or if one is comfortable with it.
It is also closely linked to memory.
A fragrance can remind one of someone. A good fragrance can make a day or a time very pleasant. A good fragrance is an important part of our lives that enriches our minds.
A place filled with the aroma of coffee, where people gather and spend time as they wish.
It can be a time for contemplation, or a time for chatting with friends.
PADDLERS COFFEE seeks to be that free place.
Instead of saying "Irasshaimase (Welcome)" we just say "Good morning" or "Hello." I think that I love coffee itself, but that I am attracted to the comfortable atmosphere that coffee and its aroma create.
Written by Daisuke Matsushima Founded PADDLERS COFFEE in 2013 as the only official Japanese retailer for STUMPTOWN COFFEE ROASTERS, the most celebrated coffee roaster in Portland, with co-CEO Takehiro Kato.
Started a flagship shop in Nishihara, Shibuya in 2015.
Essay 03 "A free place" created by the aroma of coffee」:Daisuke Matsushima