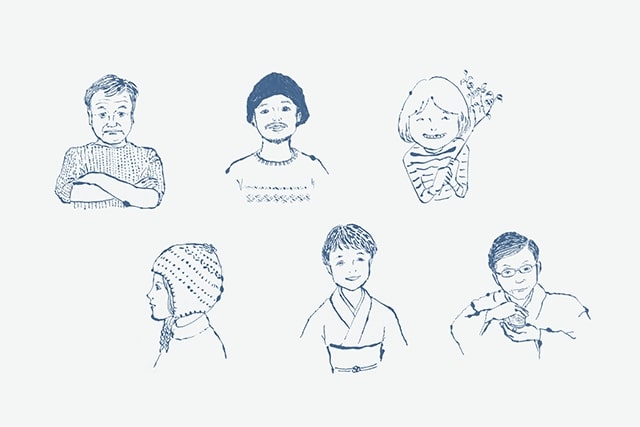 隈研吾 Kengo Kuma
Architect
Architecture was visual. It was visual and photographic.
Thinking of how I could remove that straitjacket, it hit me that the sense of smell could be the breakthrough.
Traditional Japanese architecture was more sensory, than just visual.
I know because the old wooden house that I grew up in was full of different scents.
Above all, the smell of the tatami floor was overwhelming, and I would play with my building blocks all day lying on the tatami.
It was blissful time. Even now, I recall the smell of the tatami and its rough texture at the sight of building blocks.

 Furthermore, I could smell the scents of incenses and candles coming from the family Buddhist alter.
Seeking to relive such memories, I decided to design a fragrant space, instead of a visual space, when I was invited to join the art exhibition "sensing spaces" at the Royal Academy of Arts in London.
I asked Daiko to create a hinoki (Japanese cypress) fragrance and a tatami fragrance.
Unlike many ordinary architectural exhibitions, the visitors did not look solemn, but had peaceful expressions.


Written by Kengo Kuma, architect/Professor, University of Tokyo Recent works include Nezu Museum, Asakusa Culture Tourist Information Center, Nagaoka City Office Ao-re, Kabukiza Theater, Besançon Art Center, FRAC Marseilles. With many ongoing projects in Japan and overseas, he is also the designer of the New National Stadium. His publications include: Chisana Kenchiku (small architecture) (Iwanami Shoten), Kenchikuka Hashiru (The architect runs) (Shinchosha), Boku no Basho (my place) (Yamato Shobo).
Essay 01 Scents from my childhood: Kengo Kuma