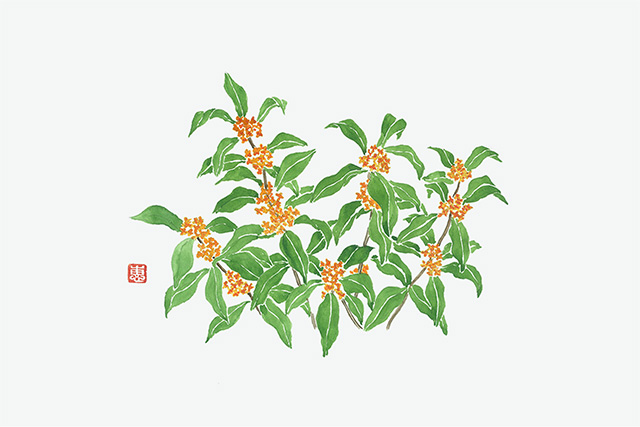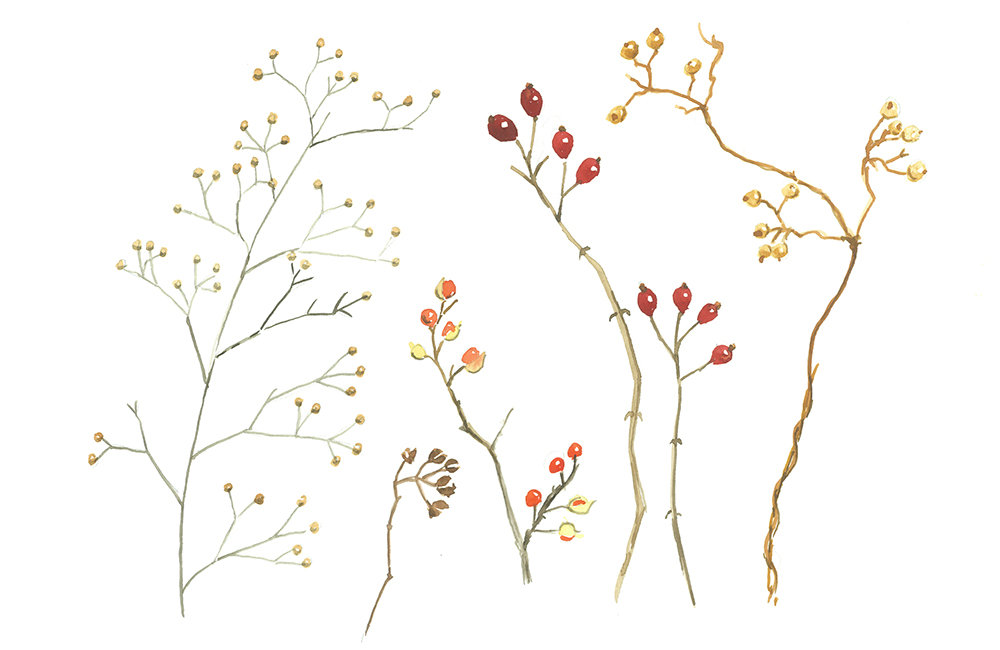 On hot days, we tend to look for shadows or spend the day in an air conditioned room, in pursuit of coolness.
While it had become autumn on the lunar calendar, it looks like the heat will linger for a while.
Enjoying cold sweets is another good way to escape the heat.
"Hiyashi-shiruko" with smooth shiratama rice cake balls floating on the surface are exceptionally savory.
Soft almond pudding served with mint leaves is a cooling treat too.
It was when I went out in my kimono on a day in late August.
Under the unrelenting sun, the heat would accumulate around the obi of even a summer kimono designed to let in the breeze.
My parasol could not protect me from the sunlight reflected from the ground. Perspiring, I felt like roasted beans.
Completely worn out by the time I arrived at my destination, I felt relieved to be exposed to the cool air inside.
Yet, flushed from the heat, my body would not cool down, and my face was as red as an octopus.
Elegantly waving my fan was of no help at all.
I was afraid I would not be able to engage in a decent conversation, when he appeared.
The master of the house that I had come to meet came by the room where I had been waiting.
I was so delighted to receive his gentle words thanking me for coming in the heat and the large glass of cold tea he brought me.
"Please take your time to cool down."
While he gave me some additional time alone, I wiped off the beads of perspiration, drank the tea all at once,
and gradually calmed myself down.
Just when I was ready, the master returned to the room.
Having been able to take a breath, I was able to carry on a conversation in a relaxed manner.
The respect and gratefulness I felt for the master's thoughtfulness!
Once we had discussed the agenda, I was served a bowl of "hiyashi-shiruko" with shiratama rice cake balls. The cold and sweet savor filled my body.
When I finished my visit and went outside, they had sprinkled water around the gate.
It was a nostalgic scent.
A somewhat dusty smell of the sun – a wet watery smell.
Feeling a breeze in the bright westering sun, I recalled the word "shinryo" (first cold air of autumn).
The wind of autumn blew faintly.
Illustrated and written by Emiko Hirano
Illustrator and essayist. Born in Shizuoka Prefecture in 1961 and raised in Yokohama. Has published many illustrations and essays on mountain hiking, travels and lifestyles.