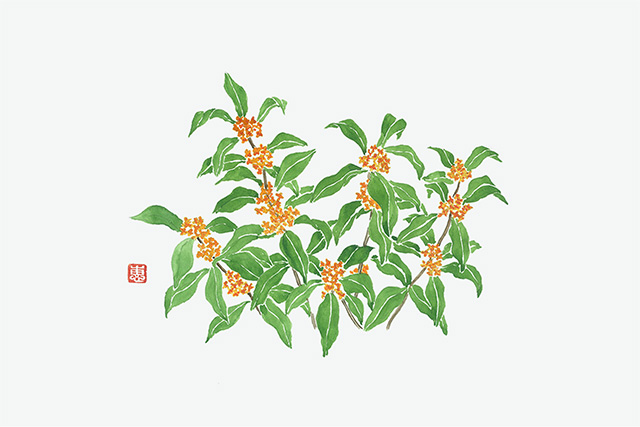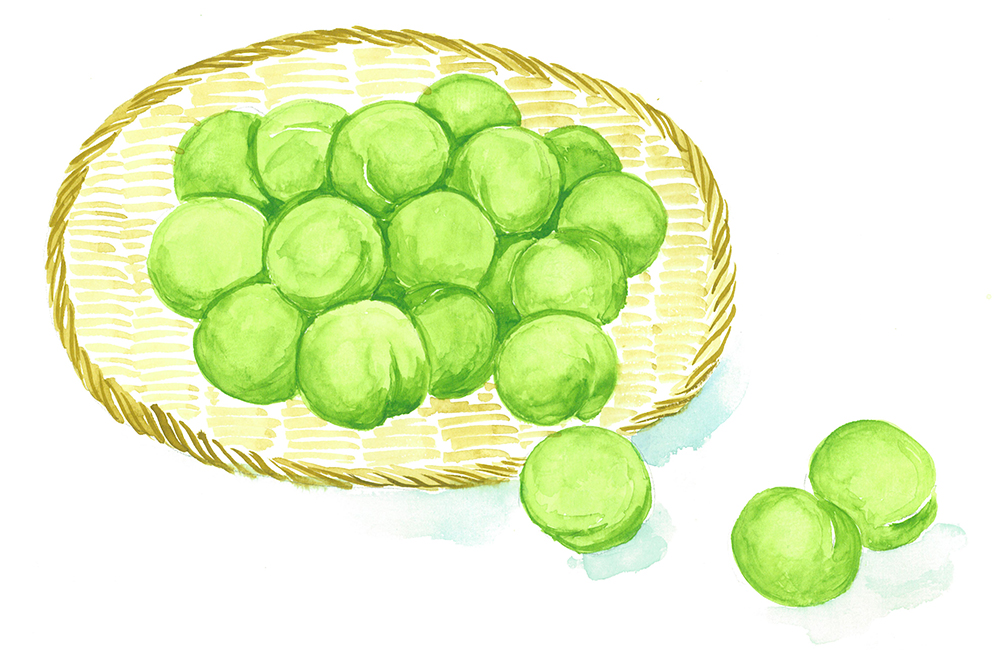 On July 7, we celebrate Tanabata, the Star Festival.
Of the five sekku (seasonal festivals) of the year, we have already celebrated Jinjitsu-no-sekku on January 7,
Jomi-no-sekku on March 3,
Followed by Tango-no-sekku on May 5.
Tanabata is the fourth sekku.
Each sekku is closely related to each season.
The dates fit better on the traditional lunar calendar,
On the Gregorian calendar, the festivals come a bit too early.
Tanabata, in particular, comes right in the middle of the rainy season on the Gregorian calendar.
The skies are often covered with clouds, hiding the stars.
This makes it impossible for the weaver princess Vega and the cowherd Altair to meet.
Sometimes the sky is clear but the moon is too bright for the stars to be seen.
That would not be a concern on the seventh day of the lunar calendar.
July 7 on the traditional calendar usually comes after the first day of autumn.
Therefore, "Tanabata" is actually a seasonal term for autumn.
But today, Tanabata is typically a summer celebration.
Let us at least let our decorated bamboos challenge the rainy skies.
In July, the flower shops sell bamboo branches for Tanabata decorations.
"It's almost Tanabata."
Reminded that the Tanabata festival is approaching, I feel excitement.
A while back, I used to celebrate the Tanabata festival with some colleagues who lived nearby, decorating the bamboo branch on the evening of July 7.
I was always in charge of purchasing the bamboo branch.
One day, on my way home from the flower shop, carrying the best bamboo branch in the shop
I ran into one of my friends that I would meet later at the party. She said,
"I was just thinking to myself that a strange person with a big branch was walking my way."
Let's not forget that this was the most important party item.
I am not one of those female characters in a Noh performance.
The Tanabata party would begin with cheers followed by the main event of the evening.
Everyone wrote their wish on a strip of paper that would be hung on the bamboo.
We kept a strict rule of "one wish per person".
We would all look so serious writing down our secret wish.
The bamboo branch had a subtle fragrance that filled the room.
It has been a while since I had a decorated bamboo branch in my room.
This year I would like to be surrounded by that scent again.
It has come to my knowledge the bamboo branch is supposed to be taken outside on the night of July 6,
And to the river or sea on the night of July 7.
Were we too late writing our wishes in the evening of July 7?
Illustrated and written by Emiko Hirano
Illustrator and essayist. Born in Shizuoka Prefecture in 1961 and raised in Yokohama. Has published many illustrations and essays on mountain hiking, travels and lifestyles.