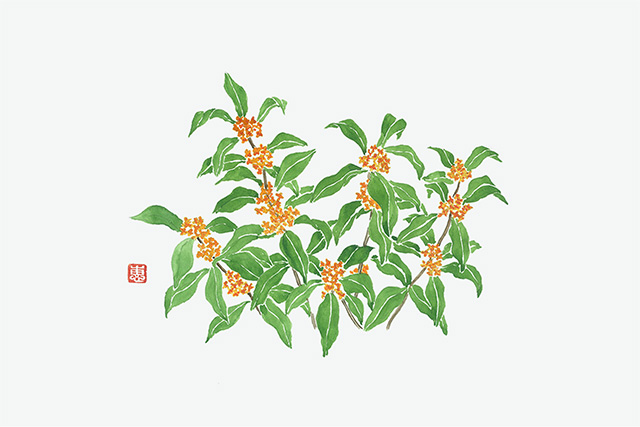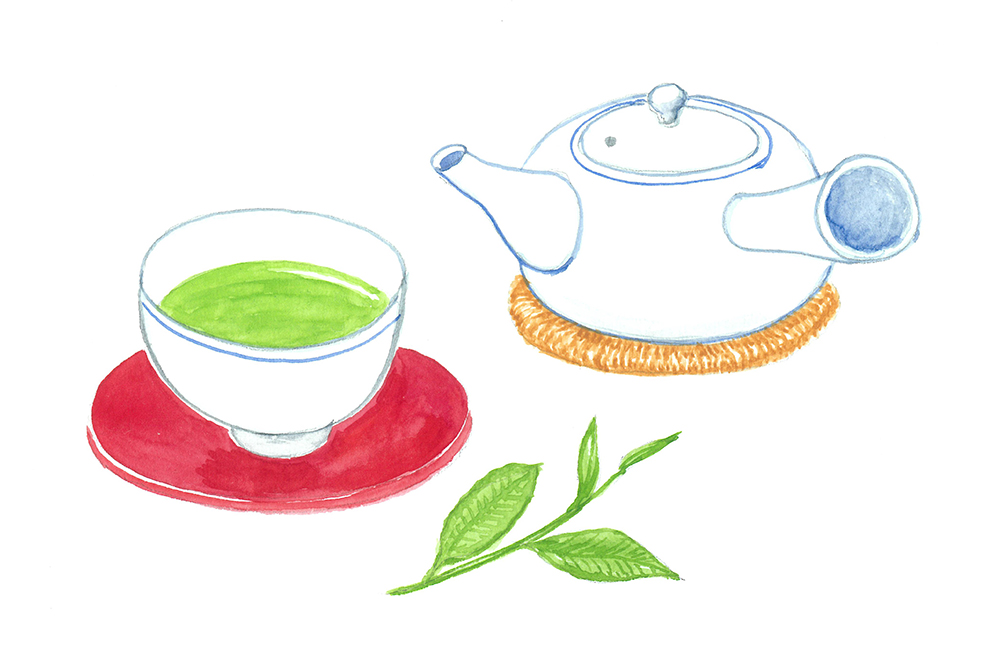 The trees are budding and the good season has come.
In April, I begin to count down the days until the harvest of the first green tea of the season.
I never spend hachijuhachiya, the eighty-eighth day from the first day of spring under the traditional lunar calendar, without drinking tea.
Spring takes time to arrive fully, raising false hopes. It shows its head and then disappears again. It is a slow process, but when it is finally here, it ripens quickly.
The trees blossom one after the other. The cherry blossoms bloom, followed by crab apples, golden bells, dogwood, and Chinese redbuds. It is bewildering.
The chain of blossoming trees having caught my attention, the end of April always approaches quickly. Oh dear, it is only a few days until hachijuhachiya. This year it falls on the second of May.
I was born in Shizuoka, the tea kingdom. This may be the reason for my passion for new tea.
As a child, I drank tea like water. I left Shizuoka by the time I reached the age of discretion, but this may in fact have contributed to my obsession with the season of new tea.
In May, we received packages of new tea from different parts of Shizuoka.
Tea caddies large enough for a small child to hold with both arms were placed all over the room. My brother and I would put these huge caddies on our laps, taking the lids off with effort and bury our faces in the caddies to enjoy the smell of new tea.
Occasionally, we would pinch a few leaves and put them into our mouths. The shining leaves were as sharp as needles.
The taste was not strong, but the fresh smell of the tea leaves was intoxicating.
The enormous caddies disappeared with the times, but new tea continued to be delivered to my parents' house every year.
When I was tidying up my mother's kitchen after she passed away, I found 24 small tea caddies with beautiful designs printed on the surface.
All were empty.
Most of them had labels like "new tea," "eighty-eighth night harvest," "first tea," "first harvest." I imagine more will be found in the oshi-ire closets in the other rooms.
I must soon place my order for new tea at my usual tea shop.
I must remember to request 100 gram bags and not tea caddies. Each bag will come with a sticker saying "eighty-eighth night harvest" pasted on them.
How many bags will I order? --that is the question.
Illustrated and written by Emiko Hirano
Illustrator and essayist. Born in Shizuoka Prefecture in 1961 and grew up in Yokohama. Has published many illustrations and essays on mountain hiking, travels and lifestyles.
Spring
八十八夜 (The eighty-eighth day from the first day of spring)